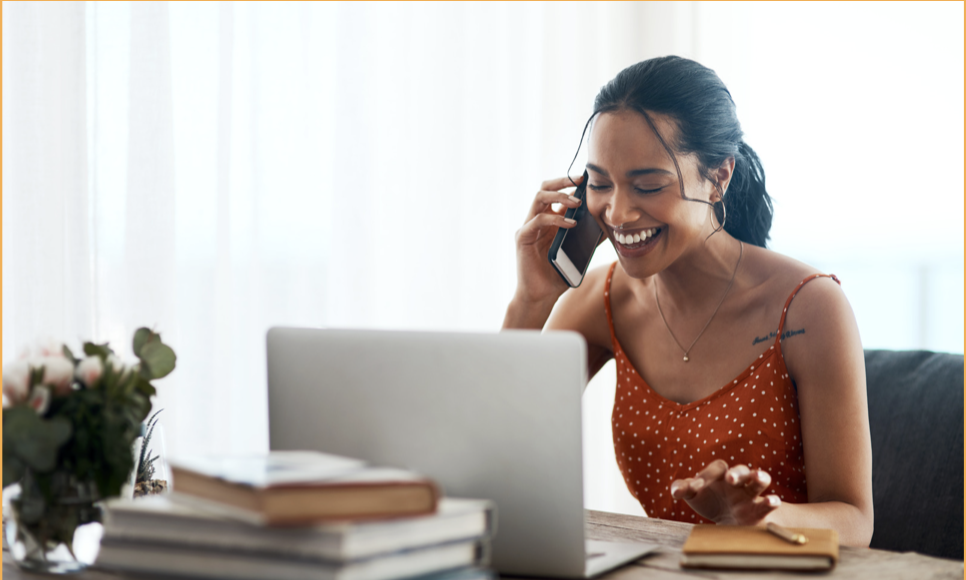 With customer acquisition and retention becoming increasingly expensive and difficult to do, telcos and other service providers need to examine new ways to expand and grow revenue. 
With third-party data being less reliable, most businesses are shifting their focus to first-party data derived from customer engagement and purchases which is solely available to them and more dependable. 
However, zeroing in on customer actions and interactions is only part of the solution. To ensure that your messaging and engagements are making an impact with customers, you need to build a customer-centric culture in your business. 
Discover why it's essential to foster a customer-centric culture in your business and how you can do this. 
Why a Customer-Centric Culture is Necessary
According to HubSpot, customer centricity is "a way of doing business that fosters a positive customer experience at every stage of the customer journey. It builds customer loyalty and satisfaction which leads to referrals for more customers. Anytime a customer-centric business makes a decision, it deeply considers the effect the outcome will have on its customers."
We can define a customer-centric culture as a business culture that places the customer, their experience, and their success at the center of all significant decisions. 
Research from Deloitte has found that customer-centric companies are at least 60% more profitable than ones that aren't, while further studies have found that up to 86% of customers are willing to pay more to companies that offer a better customer experience. 
Creating and nurturing customer-centricity in your business is not only beneficial for business growth, but it's also vital for business relevance. An organization that doesn't prioritize its customers in every action will fall behind. 
In a customer-centric culture, every team member in the organization is actively working against this. Every employee works to listen to customers, align their actions with customer needs and provide the standard of service that customers expect so they'll keep coming back for more. 
How to Build a Customer-Centric Culture in Your Business
Driving a customer-centric strategy and building a customer-centric culture starts with leadership. CEOs or team leaders' actions and behaviors should set an example and inspire others. 
Spending time talking to customers, hearing their thoughts, and reading their feedback will set a great precedent for the rest of the company and make customers feel valued. 
Connecting with employees will help them to feel valued and appreciated, which will encourage them to reinvest their energy into their customer interactions and service. 
Implementing real-time communication capabilities that are triggered at customer truth points can be instrumental in building better customer relationships and improving customer-centricity. 
Traditional digital communication methods like email and text are still important but incorporating a more personalized option like digital assistants, social chatbots and rich push messaging makes it easier for customers and your employees to communicate with each other. 
To make your business services even more accessible, consider using a support system that leverages multiple digital touchpoints and pre-built customer journeys to guide users seamlessly to their checkout or resolution point and provide an exceptional frictionless experience. 
Letting customers interact with your business how they want to and on their preferred channel is key to incorporating a more customer-centric culture.
Involving your customers in your business decision-making is another way of bringing genuine customer-centricity to your organization. Hearing customer feedback and responding by implementing it in your business decisions lets your customers know that you're listening, and you value their input. With digital there is a lot of open freely available and current customer feedback available, much of which is very clear and yet has not been seen or acted upon by the relevant executives.
Doing this will make your customers feel like they are a part of something bigger and reinforce their identification with your organization. This will make them more likely to become unofficial brand ambassadors for your business, another hallmark of excellent customer-centricity. 
When you've reached a point where your customers are spreading the word about your service and bringing in referrals, the so called 'customer gets customer' model you can be sure you're hitting the nail on the head of creating a successful customer-centric culture in your business. 
Conclusion 
Building a customer-centric culture is, at its heart, about creating the kind of end-to-end experience that your customers want, that will benefit them and make their engagement simple and more enjoyable. 
It's about adopting a mindset that puts their needs at the forefront of every service offered and every decision you make.